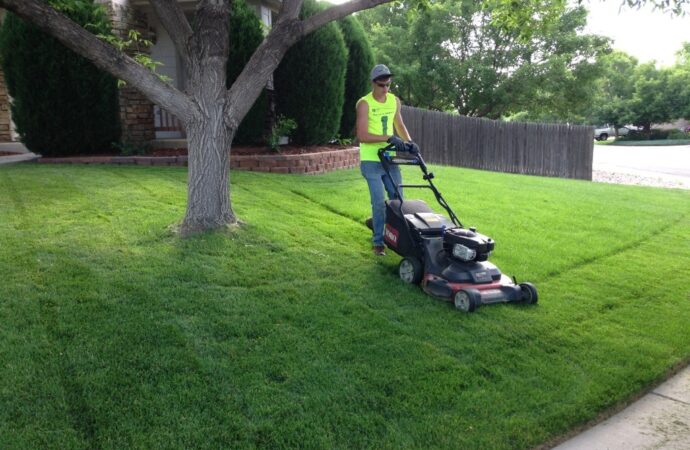 Have you ever wanted to have a great lawn? Maybe you don't have enough time or resources to allocate toward this goal of yours. Maybe you don't have the expertise or energy to do so. This is exactly why we are offering you our lawn services.
Who are we? Allow me to introduce to you: "Pearland Landscape Designs & Outdoor Living Areas". That's us! Our team consists of individuals who are highly independent and passionate about the art of landscape design, this includes caring for and maintaining your lawn! Why hire us? The real question here is, why should you not hire us? By having us work on your lawn, you save ample time. Lawn maintenance is not as easy as it sounds. You would need the proper equipment, fertilizers, and know-how to produce a great lawn. Besides, while we are working on your lawn, you can do everything you have ever wanted but never had the chance to do.
If you look at it in the long-term, you would also be saving yourself a huge amount of cash by engaging lawn services from us, rather than doing it all yourself. Why? Because, as I said, you would need to have the proper equipment ready. What about the cost of maintaining the equipment if it were to break down? Rather than going through the risk, yourself. Give yourself a well-deserved break. Leave the headaches, the worries, and the responsibility of lawn maintenance to us. By the time we are done, you will have a neat, freshly cut, and well-maintained lawn.
Are you interested? Get in touch with us today. Soon, you will be able to enjoy the sight of the lawn you have always wanted, but never had the time to care for. Since you are here, why not check out our other services as well? What's that? We do not only specialize in Drainage Systems. That's right.
We also have other services available to you, such as Landscape Design & Installation, Outdoor Patios, Outdoor Pergolas, Stonescapes, Residential Landscaping, Commercial Landscaping, Irrigation Installation & Repairs, Drainage Systems, Landscape Lighting, Outdoor Living Spaces, Tree Service and Lawn Service.
Here is a list of our services you can get at Pearland TX Landscape Designs & Outdoor Living Areas:
We service all of Texas. Below is a list of cities most of our services are at on a daily basis: