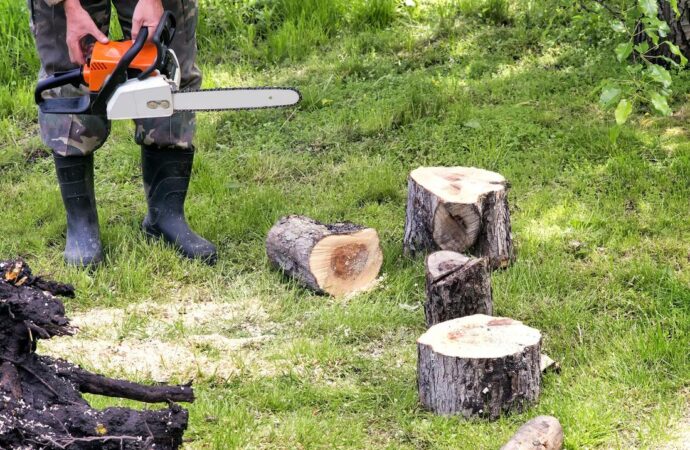 Trees are important to every one of us on Earth. If trees can produce Oxygen to keep us alive, why can't we spare our time to care for them, right? For obvious reasons, we would not want trees to go "extinct" like what other wildlife are experiencing. Do you have trees at your residential or commercial properties? If you don't have the time, or resources to be allocated to service your trees, hire us and we will get the job done on your behalf! 
Are you still not convinced why you would need to consider having

tree services

?
---
Well, did you know that having trees on your property can help boost your property's value? So, why not take this as an investment? Besides that, would you really be comfortable living in an area where dead trees, stumps, or balding trees grow? By maintaining your trees, your property's appearance can also be greatly boosted. In many cases, people would most likely prefer to live in an area that is clean, tidy, and emitting positive vibes, rather than surrounded by "death" vibes. Other than that, it is important to maintain your trees. For example, if your tree is growing towards an electrical wire, it is best to have it trimmed or removed entirely, so it does not cause a power outage when the tree branch falls on the electrical wire, causing an outage for your neighborhood.   
Who are we? We are "Pearland Landscape Designs & Outdoor Living Areas". So, what kind of tree services can we provide you? Our team consists of hardworking, friendly, and passionate individuals. Services that we provide for trees include tree removal, tree pruning, tree trimming, emergency tree removal, stump grinding, stump removal, tree planting, tree assessments, and many more. Besides this, we also provide many other services to address your landscaping needs.
I will leave the complete list of services here for your reference: Landscape Design & Installation, Outdoor Patios, Outdoor Pergolas, Stonescapes, Residential Landscaping, Commercial Landscaping, Irrigation Installation & Repairs, Drainage Systems, Landscape Lighting, Outdoor Living Spaces, Tree Service, and Lawn Services. If you are interested, please reach out to us. our team will be more than happy to support you here.
Here is a list of our services you can get at Pearland TX Landscape Designs & Outdoor Living Areas:
We service all of Texas. Below is a list of cities most of our services are at on a daily basis: