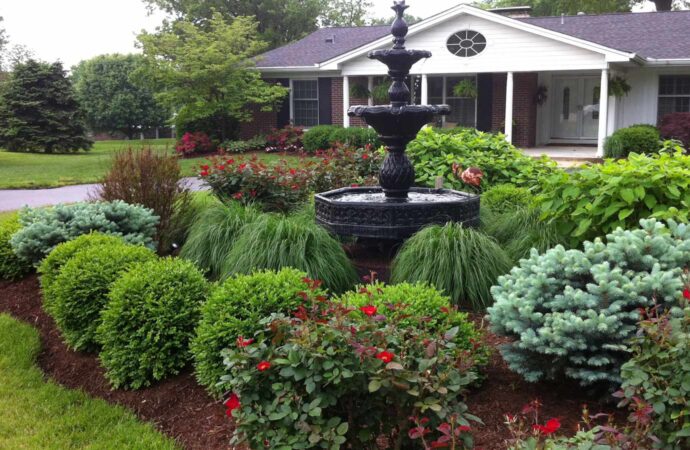 Are you a homeowner? If so, this article is perfect for you! Read on to find out why.
---
Are you looking for a new way to spice up the landscape of your home? Are you bored of seeing the same old landscape design for you and your neighbors? Why not try something new? This is why we offer you our residential landscaping services. Did you know? Landscapes can be broken down into multiple components, such as the landform, vertical and horizontal structures, vegetation, and water (such as but not limited to, a pond or swimming pool).
Do you dare to be different? "Pearland Landscape Designs & Outdoor Living Areas". That's us, and we are more than capable of attending to your landscaping needs! Our team consists of individuals who are highly independent and passionate about the art of landscape design. We have designers, contractors, builders, and many other roles to make your project a success. But why hire professionals? Each decision you make can influence the Natural Process around you. When making design recommendations, your decision can also affect the Social and Aesthetic Processes of the area you wish to have designed. Therefore, it is very important to take these three groups into consideration when proposing a design.
Why? Because perhaps a landscape design may bring benefit to us humans, but on the other hand, it may not be the best choice for wildlife, and that is exactly why we are here for you! Let us know what you expect and what kind of landscape design you would like to have. A rough idea is enough to kick-start the creativity within our team. Leave the headaches, the worries, and the design considerations to us. All you need to do is choose the best from our design proposals, which you would like to have brought to life!
So, what kind of services can you expect from us if you would be interested in Residential Landscaping? Here you can find a complete list of services: Landscape Design & Installation, Outdoor Patios, Outdoor Pergolas, Stonescape, Residential Landscaping, Commercial Landcsaping, Irrigation Installation & Repairs, Drainage Systems, Landscape Lighting, Outdoor Living Spaces, Tree Service and Lawn Service.
Here is a list of our services you can get at Pearland TX Landscape Designs & Outdoor Living Areas:
We service all of Texas. Below is a list of cities most of our services are at on a daily basis: